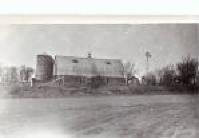 Located within the rapidly growing community of Zimmerman, MN, our business has developed to meet our customer needs, but we continue to keep our "roots" firmly planted. Originally established in the early 60's by Richard Nelson, Nelson Trees Inc. was widely recognized as a regional leader in the production of Christmas Trees, planting seedlings over several thousand acres in the area, with annual harvest exceeding 150,000 trees.
Over the years as the Christmas Tree business steadily declined because of local competition and higher land prices, Nelson Trees, Inc. began selling more nursery stock. They also offered a custom potting service to garden centers throughout the Midwest. Dick also made charcoal and operated a post and pole treating operation.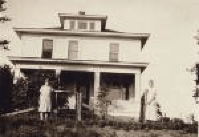 Nelson Nursery is located on the home place of Dick Nelson's Great Grandmother, Mrs. Morrison, whose family homesteaded here in the late 1800's from Iowa. The original house was destroyed by a fire caused by lightning and the present house was rebuilt in 1917. Dick's Mother, Marie, grew up here. Dick acquired the family farm in 1964. Mike Lemke, the present owner of the nursery began working for Dick when he was 12 years old, and bought the business in 1979, changing the name to Nelson Nursery, Inc. The house and barn are still standing today.
Over the next twenty years Nelson Nursery, Inc. became less dependent on the sale of Christmas Trees. During the fall season business was expanded to produce wreaths, garland and specialty items made from Balsam boughs cut in northern Minnesota. These items are shipped nationwide to fundraising organizations such as Scouts, Church Groups, Schools, Sporting Organizations and Nurseries.
To satisfy the growing demand by homeowners for quality nursery stock, annuals, perennials, hanging baskets and more, we have built new state of the art greenhouses to grow and display our stock. At present we have over 200,000 square feet under plastic. Located on 2 sites, producing for both wholesale and retail customers. We begin planting in mid-February and our Garden Center is open until mid-December for the Christmas season.