Office Hours
Monday-Friday 8:00 – 4:30
Garden Center Hours
Monday-Friday 9:00 – 6:00
Saturday 9:00 – 5:00
Sunday 10:00 – 4:00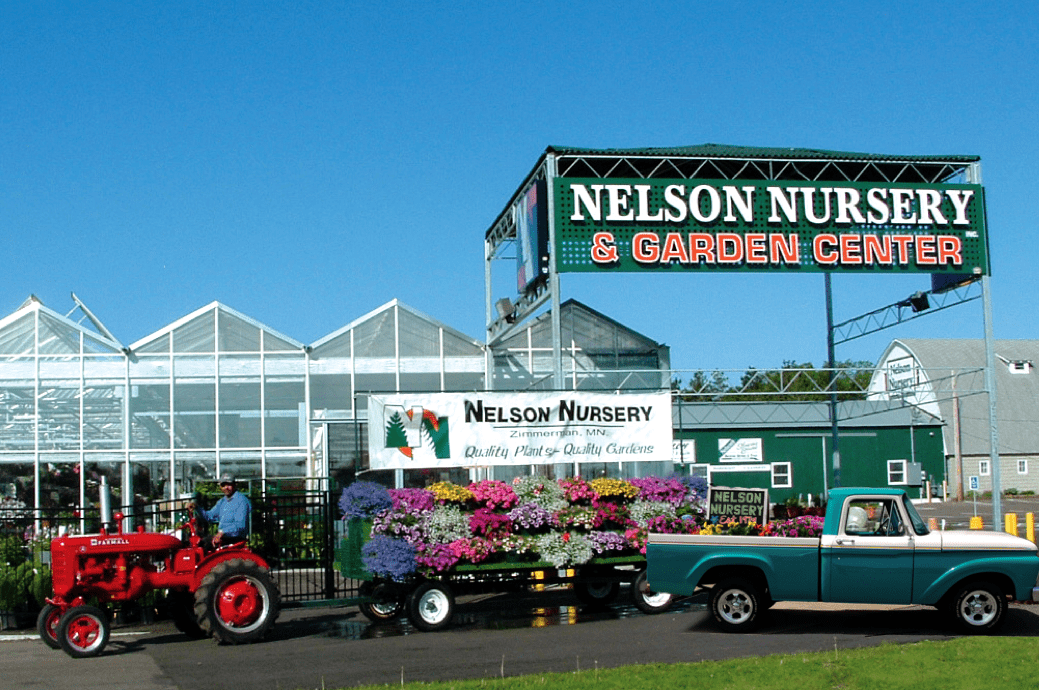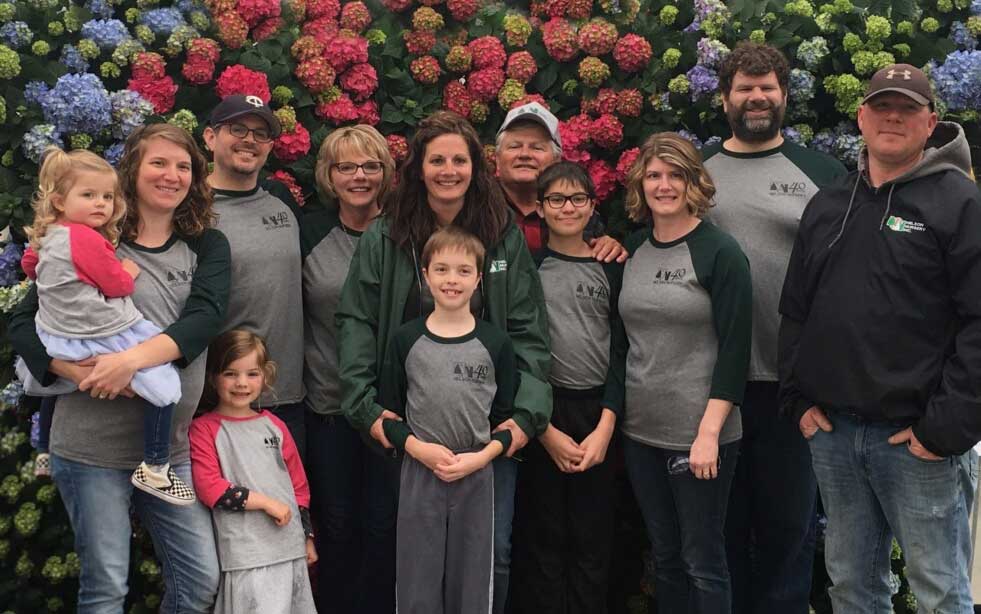 Nelson Nursery is a family-owned and operated business helping to grow and enhance your outdoor space since 1979. Zimmerman's largest, most complete Retail Garden Center. Everything you need for your landscape from black dirt, rock, or mulch to plants, gifts, and garden decor. We offer a wide selection of trees, shrubs, perennials, annuals, and vegetables. Our knowledgeable staff is ready to help you enhance your outdoor living space.
"We feel very grateful that we have been able to serve this community that we call HOME. We can't say thank you enough for your patronage and loyalty that has kept us going all these years."




-Mike & Jacie Lemke
We pride ourselves on quality, selection and customer service. Our reputation is important to us and we strive to provide every customer with quality products, a pleasant experience, and thriving gardens. It is our goal is to provide beauty to you and your outdoor space for many years to come.
They know their products and when in doubt, they ask or look for the answer.
They have the best quality of live plants and trees. Their garden hard goods is the best variety, I love shopping there for gifts and of course myself!
Nelson's has a wide variety of nursery stock and outdoor garden products to choose from and fun and helpful staff! You never leave with empty hands!
Very happy with the service provided when we had fill delivered!
One of the things I always look forward to in the spring, is my many trips to Nelsons. Absolutely love this place. Very quality products, excellent staff that are always very knowledgeable on helping with any strange plant crisis, and always a wonderful variety of products, including gift items.
Lots of options, but couldn't find the perfect gift so they made it for me! Both of the ladies working were super helpful and planted up a unique sedum garden in a little wheelbarrow. My mom loved it!!! Thank you! Prices are similar to other garden centers. Quality product, excellent service, and good value!